Tawna Sanchez ~ Board Chair (Shoshone-Bannock/Ute)

Tawna is the Family Services Director at the Native American Youth and Family Center located in Portland, OR. She has been the Program Manager for the Family Healing Circle from its inception in January 2000. Tawna has facilitated and led workshops and training in culturally appropriate services, domestic violence, drug and alcohol prevention, diversity, and internalized racism issues. Tawna has worked in non-profit organizations for over 25 years in every capacity. Ms. Sanchez was chosen by esteemed elders, to serve as a representative of the International Indian Treaty Council, a non-governmental organization to the Human Rights Commission of the United Nations. Tawna  has served as a member of the Indigenous Women's Network for years. She received her Master's in Social Work from Portland State University in 2012. Ms. Sanchez was elected to the Oregon State Legislature in 2016. Rep. Sanchez District #43. proudly serves her Oregon community. She is an advocate for prison reform, alternative sentencing practices and cost effective re-entry solutions among other important issues affecting our great state.
Mable Jackson~ Secretary (Klamath, Hoopa)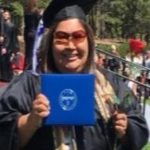 Mable starts her day with a prayer of gratitude and acceptance. She is
passionate about living in Wellbriety; a 12 step Native American recovery program.
Mable goes above and beyond serving her community, and volunteering for Red Lodge activities. Mable spends several hours per week at Deer Ridge Correctional Institution as a Religious Services Volunteer.
Ms. Jackson has a double major in Adult Substance Abuse prevention. She is certified
through NAMI as a Peer Mentor for behavioral health and is soon to be certified as a
foster parent for the Warm Springs Tribe. Mable travels the state with Red Lodge helping out with annual Native American events. Mable facilitates Talking Circle for women at the Madras Jail and currently is providing SKYPE at DRCI during the pandemic.
Ed Edmo ~ Cultural Advisor (Shoshone-Bannock)

Ed is an internationally acclaimed poet, performer, traditional storyteller and lecturer on northwest tribal culture, consultant to the Smithsonian Museum of the American Indian, and recipient of the national Endowment for the Arts grant. Ed conducts writing workshops, story-telling performances, and information lectures. Ed is certified in Native American Positive Indian Parenting (PIP). He teaches PIP for Red Lodge clients. Ed has performed within the prison walls, and occasionally conducts sweatlodge ceremony at two of the eastern Oregon men's prisons. For more information on Mr. Edmo, please visit his web site.  http://ededmo.tripod.com/
Rusty Butler ~ Youth Prevention Advisor (Siletz)

Rusty works for Lincoln County as a Youth Prevention Counselor. Rusty assists in the Youth facilities as a spiritual practitioner and Native American Advisory Council member. Rusty is working toward certification as a Substance Abuse Prevention Specialist. He is a member of the Lincoln County Teen Justice Panel, an Oregon Youth Authority Advisory Committee member, Partnership Against Alcohol and Drug Abuse County Coalition member. Rusty is also a member of the Siletz Community Coalition called CEDARR (Community Efforts Demonstrating the Ability to Rebuild and Restore) addressing alcohol and drug use in the community. Rusty conducts sweatlodge and pipe ceremonies within his community several
times a month. He also provides religious services to the Lincoln County Detention Center when Tribal youth are incarcerated.
Leon Araiza~ ( Paiute, Yaqui, Apache)

Leon is a General Contractor and business owner. Leon started Advanced Tribal three years ago as a self-performing general contractor with specialties in structural-framing, concrete, and interior-exterior finishes. Notably, he participated in the seismic upgrade and remodeling for the PDX 911 Call Center as well as the Sandy Fire Station, where Leon worked as a subcontractor. He also worked on the Oregon Trail School District project. Advanced Tribal, LLC is a felon friendly employer, in partnership with Northwest College of Construction. "I enjoy engaging our youth and introducing them to the trades. The concept of educating, inspiring and empowering is very natural to me." – Leon Araiza
Patricia Jordan ~ Executive Director (Creek)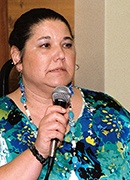 Trish is a co-founder of Red Lodge Transition Services.  Ms. Jordan completed her Associate Degree in Nursing in 1984. She received a Bachelor of Science Degree in Nursing in 1997 and is a Certified Peer Support Specialist (Adult Addictions). Trish has been working with women in prison, as an active volunteer for the Oregon Department of Corrections (ODOC), since November 2000. Ms. Jordan was awarded the ODOC Volunteer of the Quarter Coffee Creek Correctional Facility award, in July 2011 and 2018. She is carded for 8 out of 14 state prisons and one jail.
Trish's collaborative efforts working with ODOC administration have resulted in the implementation of several new programs and state wide procedures, on behalf of the Native American prison population. Trish helps manage a small non-profit art and stationary business known as Friends of Red Lodge. Proceeds from the Friends of Red Lodge help support the Women's Transition Center.
Jody Ybarra ~ Co-Chair, Release Advisor  (Mescalero Apache)

Jody is a self taught carpenter. He is currently employed as a home window installer. Jody has personally been through the re-entry process and knows what it takes to succeed. He gives inspirational talks to groups of incarcerated individuals prior to release. He turned his life around, and has remained clean and sober since his release in 2004. Jody is also an Ordained Minister. He performed his first wedding on September 22, 2007.
Laura Fallon Burns
Investment Advisor
Deschutes Investment Consulting
Portland, OR
Suzanne Kuershner (Oneida)
Fetal Alcohol Spectrum Disorder Specialist
Rhodendron, OR
Erika Silver (Dometic Violence Advocate)
Certified in Non Profit Programming
Human Services Manager,
Clackamas County Social Services
Portland, OR